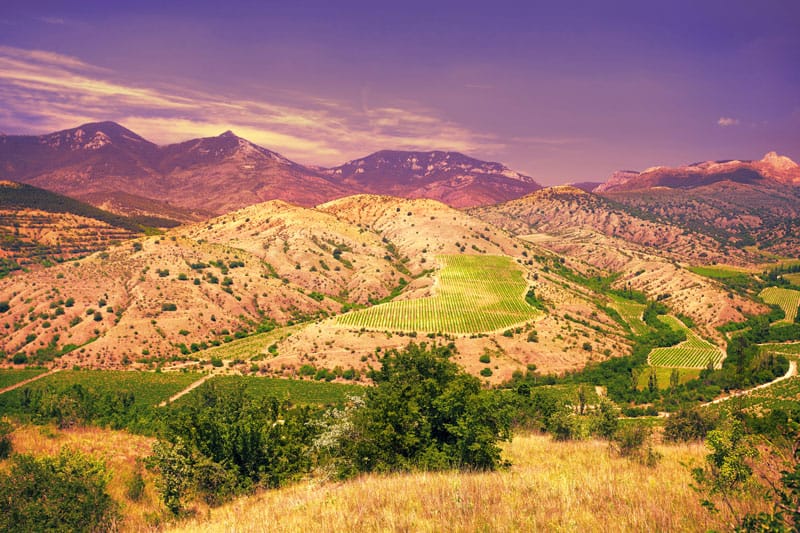 Napa Valley AVA and Sonoma Valley AVA bring in over 10 million tourists each year between the two of them. For decades Napa Valley's prestigious award-winning wines have drawn in connoisseurs and wine professionals looking to experience some of America's best wines, while Sonoma Valley spreads across more land and showcases to consumers exceptional premium wines in a laid-back and welcoming atmosphere.
Which Is Napa or Sonoma better? The answer is probably neither and depends entirely on what you are wanting to get out of your wine tasting experience.
Things to consider before choosing a wine region:
Transportation
Accommodations
Food and dining
Wineries to visit
The total cost of the trip
Napa Valley boasts luxurious wineries, five-star restaurants, and amazing accommodations that pair well with their world-class wines. Sonoma Valley is often deemed as Napa's little brother but has proven to have wines of equal class, while having more affordable prices and more activities throughout the valley.
Transportation
Napa Valley AVA: Napa offers many limousines, wine tour buses, and the famous Napa Valley Wine Train that can take you on a route to some of the best wineries in the region. Being about 1/2 the size of Sonoma, transportation is easier to accommodate and there are many places where multiple tasting rooms are in walking distance to each other along Highway 29 and The Silverado Trail.
Sonoma Valley AVA: Expanding across 70,000 acres, Sonoma has nearly 500 wineries compared to Napa's 400. With nearly twice the amount of land, Sonoma is much more widespread and can be challenging for those looking to check out wineries away from town. There are options to rent bikes in town or hop on a tour bus that will take you to out of the way wineries. On the bright side, you probably won't run into the traffic that is inevitable in Napa.
Accommodations
Napa Valley AVA: On top of wine, Napa is known for its luxurious hotels, bed & breakfasts, and Airbnb market. Many of them are near transportation and wineries. Napa is even home to some of the top-rated hotels in the country. An average night's stay at any of these accommodations can start at $200 a night. There are also a couple of campgrounds and group cabin sights that can be booked if you are looking for a more affordable option.
Sonoma Valley AVA: Tuscan style inns and new "glamping" style camp sights are drawing in consumers looking for an affordable and homey experience. The average nights stay at one of the inns or hotels can start at around $100. Many hotels also offer complimentary transport services that can take to you the center of town from the hotel.
Food and Dining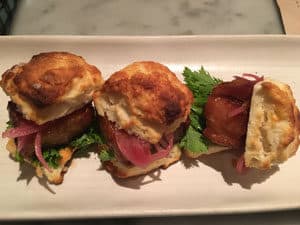 Napa Valley AVA: Home to La Toque, the Oxbow, French Laundry and many other five-star restaurants and farm to table diners; Napa is the perfect place where exquisite cuisine is matched equally with wine. Play Chef for a day and schedule a cooking class at the Silverado Cooking School that also offers food and wine pairing courses.
Sonoma Valley AVA: Sonoma is also home to many prestigious culinary schools, some of which have daily cooking and wine pairing classes that welcome the public to join. Notable restaurants include Rustic, Bay View Restaurant and Lounge, and many authentic Italian farms to table restaurants to match the Tuscany style cottages throughout the region.
Wine:
Napa Valley AVA: Nearly 400 wineries cover the 40,000 acres and 16 sub-AVA's in Napa Valley. Average tasting fees range from $20-50; some super premium private tastings can cost upwards of $150. Nearly all tasting rooms require reservations. Few places waive the tasting fee with a bottle purchase, but it may be waived with a half-case or case purchase. Wine clubs are typically waitlisted and can take years to get into. With that said, some of the best wineries in the United States are in Napa Valley. Notable mentions include ZD Winery, Robert Sinskey, Frogs Leap and Conn Creek.
Napa is known for big bold Cabernet Sauvignons and Merlots, as well as buttery oaked Chardonnays. Two of the most popular sub-AVA's include Oakville and Stag's Leap.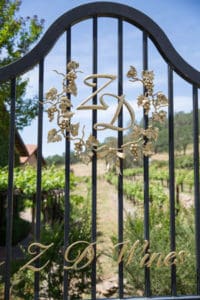 Sonoma Valley AVA: Sonoma is approaching 500 wineries that cover twice the acreage of Napa. Sonoma Valley has many more soil types than Napa, allowing them to successfully grow a multitude of varietals. The average tasting fee is between $15 and $25 and is typically waived with a bottle purchase. You can enter many of the tasting rooms with no reservations needed, although it is recommended you call ahead to check. Sonoma also has easier access to wine clubs that have just as many perks; including wine maker's dinner, harvest parties, and first access to new releases. Notable wineries include Cline, Francis Coppola, and Korbel.
Sonoma is unmatched when it comes to its unoaked Chardonnay, juicy Zinfandels, red blends and bubbly. Two notable sub-AVA's include Sonoma Valley and the Russian River Valley. Sonoma AVA is also known for having an abundance of wine routes, including the Alexander Valley and Dry Creek wine routes. Each route typically caters to certain varietals. For examples, the Russian River Valley wine route is known for its Chardonnays and Pinot Noirs.
Related Questions
Both regions seem to be far out of my budget, am I still able to visit?
Yes! While both Sonoma and Napa Valley are expensive places to visit, it is what you make it and accommodations can be made to make the trip more affordable. There are campgrounds throughout both valleys that include RV sites, yurt, and small cabin rentals. Preparing your own food at your lodging will also save a lot of money, although I recommend you choose a couple of places to eat out at. These regions cuisine is just as good as their wine.
Another savvy way to save money would be to go on a wine tour bus. While it can often be fun to go where the wind takes you; tour buses will make all reservations needed for you, tasting fees are often included in the price of the tour, and sometimes you even get to tour the entire winery facility and vineyard.
Are there resources on the internet to help me plan my trip?
There are many resources to help you plan your Napa or Sonoma trip. Trip Advisor is a great source for you to see all your options on one page. Activities, accommodations, food and dining, hotels, and wineries are all listed on here. There may even be specials going on for wine tours as well.
Another source would be to shop around for wine tours. Many bus companies plan wine tours daily or for the weekend. All the planning will be taken care of from the company. They will make all necessary reservations for wine tastings, tasting fees are often included in the price of the tour, and often you get to go on special tours of the winemaking facilities and vineyards with your tour group.
How do I get my wine home?
This is often an afterthought after you have already bought three cases of wine. There are many ways to get your wine home. Wineries can ship your wine back to your home and maybe the cheapest option depending on your airline.
Some airlines have deals with wine regions that allow you to bring one case of wine for free. All other cases will be charged just like a checked bag.
When you are buying wine, make sure and tell your tasting room host how you are getting it home. This will help them decide how to package the wine. If you have 12 bottles from different wineries, often they are able to package all of the wines together for you, whether you got them all at that particular winery or not.
Make sure to label all packaged wine with your name, address and phone number before checking them onto a plane.