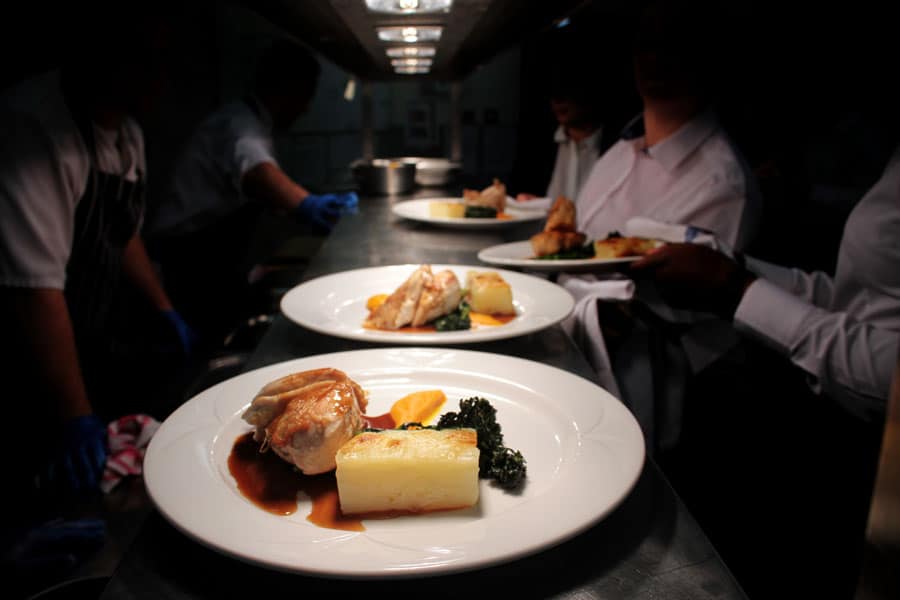 Distinctive among Napa Valley towns, Calistoga, CA offers a unique, rustic appeal that can make anyone feel right at home. From sushi to Mexican, from French fare to classic American, Calistoga offers almost any type of food you're in the mood for. Laid back atmospheres and tasty menu options mean that you can leave your fancy clothes at home—but be sure to bring your appetite!
Where to Eat inCalistoga, CA?
Evangeline
Solbar-Solage
Lovina
All Seasons
Cafe Sarafornia
Buster's Southern BBQ
Pacifico Restaurante Mexicano
Sushi Mambo
Bosko's Trattoria
Sam's Social Club
Not only are all of these restaurants the best places to eat in Calistoga, but they're also conveniently located on or near Lincoln Avenue in the downtown area. You'll have your choice of a vast array of happiness for your taste buds, all within a short distance of one another.
Take a look at more details of these restaurants on the food scene in Calistoga…you won't be disappointed!
Described as a "French Bistro with a Creole Soul", Evangeline is a locally owned and operated outdoor restaurant (with limited indoor seating). Evangeline serves bistro favorites (Mussels or Steak Frites)as well as the chef's fresh interpretations of Creole cuisine (Shrimp Etouffeeor Gumbo Ya-Ya).
Beer from northern California breweries, local liquor cocktails, and an extensive wine list offer options from the Old World and theNew. Evangeline is open for dinner daily from 5:30-10pm and for brunch Saturday& Sunday 9 am-2 pm. Reservations are available for outdoor seating. Indoor seating is first come, first served.
Offering distinctly Californian fare, Solbar-Solange not only offers tasty food offerings but the grounds of the Auberge resort are stunning. Located outside of Calistoga on the Silverado Trail, Solbar is part of the vineyard and valley landscape, providing a perfect backdrop for guests who dine outside.
In the kitchen, farm-fresh ingredients are used to create unique interpretations of California soul food. Choose from seating in the elegant dining room, or dine al fresco on the spacious patio while experiencing the beautiful views. Open daily from 7 am to 9 pm. Reservations can be made online.
Named in honor of Lovina Graves Cyrus, a pioneer who survived the Donner Pass in 1846, Lovina is located in a historic, downtown craftsman cottage which intimately seats 40 indoors and 20 more on the patio.
Lovina is run by four friends and features California-Mediterranean fare for brunch, lunch, and dinner. Menu offerings include French toast, warm duck confit spinach salad, Chicken Tiki Yum Yum, hearty Berkshire pork chops and so much more.
Thursday nights feature no corkage fees. Open Monday/Thursday/Friday 11 am -9 pm and Saturday/Sunday 9 am-9 pm. ClosedTuesday/Wednesday.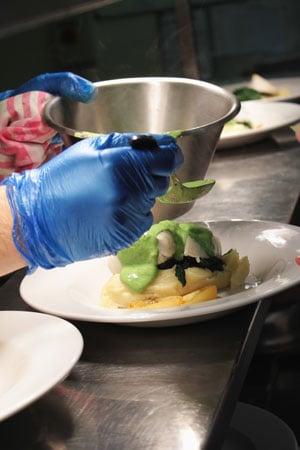 For a bit of creativity in California fare, try this casual bistro with a retro atmosphere. Black and white checkered tiles, red ceiling, and classic bar stools help to confirm the restaurant's mission to be a "welcoming, relaxing and satisfying part of your Wine Country visit".
Fresh, seasonal cuisine on offer include comfort food as well as healthier menu options using selectively chosen organic and chemical-free produce, meat, and fish. Regionally inspired dishes vary but typically include items such as Pulled Pork, Lasagna, French Dip roast beef, Ribeye steak, and Risotto specialties. Tasty dessert and wine menus also shouldn't be ignored.
Open for lunch at 11:30 and dinner at 5:30 every day except Tuesday. Reservations possible but not required.
Cafe Sarafornia offers classic diner fare, popular with tourists and locals alike. Serving breakfast and lunch from 7 am until 2:30 pm, this family-friendly greasy spoon provides hearty standard meals (Steak and Eggs, Corned Beef Hash, or Chicken Fried Steak) and food with a bit of a NapaValley twist (Jalisco Wrap, Palisades Omelet, or Brannan Benedict).
Cafe Sarafornia restaurant was originally established in the1890s and is now owned by the local Dierkhising family who aims to provide a comfortable, relaxed, and fun environment for their patrons. No reservations needed, but lines can sometimes flow out the door, so leave plenty of time.
Louisiana style barbeque makes itself right at home in Calistoga. Offering dine-in, takeout, and catering options, Buster's is the local go-to for classic dishes such as rib dinner, pork loin, pulled pork, chicken, and various sandwiches. Run by Buster himself (aka Charles), the restaurant also features a coffee bar and bakery items such as Sweet Potato Pie.
Options for beer and wine are limited but you can bring your own.
Come casual, expect picnic-style seating, and expect to get messy! Hours: Sunday-Thurs 10am-7pm, Fri/Sat 10am-7:30pm. Extended hours during the summer. Look for live Jazz & Blues music on the weekends.
If you're hoping to sample some south-of-the-border cuisine while in Calistoga, look no further than Pacifico. Specializing in traditional cooking with natural ingredients, Pacifico features regional menu favorites including enchiladas, tacos, carnitas, fajitas, tamales, and even seafood platters. Brightly colored décor provides an authentically Mexican dining experience.
Open every day including holidays, Pacifico features a live mariachi band every Friday night and maintains a seasonal patio for sensational outdoor dining. A full bar offers more than 70 varieties of tequila and hand-shaken margaritas.
Happy Hour Monday through Friday from 4-6:30 pm. Take out and catering available.
For more than 20 years, Calistoga's favorite sushi restaurant has been offering a large selection of traditional sushi as well as innovative country-style Japanese cuisine. The owner-operator was trained in Japantown, San Francisco by a mentor from Hokkaido, Japan, and has brought his mark of authenticity to Calistoga.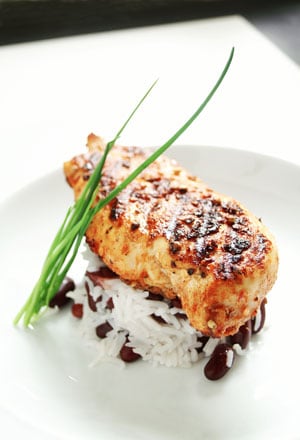 Large portions of high-quality food are prepared by experienced chefs and delivered to patrons in a casual, relaxed, and fun atmosphere. Plus, their clever dish names (Nacho Mama, Who's Your Daddy, Fungus Among Us, Temperamental, and Just 4 the Halibut) will keep you entertained while reading the menu.
Sit inside with air conditioning or outside on the patio. The menu also offers an excellent selection of sake and Shochu, as well as beer and wine.
Open for lunch and dinner every day. Reservations suggested at busy times. Takeout and catering are also available.
Bosko's Trattoria (CLOSED –To reopened as Mariage)
For hearty helpings of fresh, home-style Italian dishes, Bosko's is the place to go in Calistoga. Wood fired, thin crust pizza, as well as pasta made from scratch every day, means that diners are eating authentically—just like they would in Italy. Located in a restored historic building, Bosko's comfortable, casual atmosphere has been enjoyable for locals and tourists alike for more than 30 years.
Affordably priced wines and beers round out the menu with more than 25 California and Italian wines served by the glass. Don't miss Happy Hour every day from 4:30 pm-6:30 pm!
Open every day from 11:30 am – 9:30 pm, except Tuesdays(3 pm – 9:30 pm). No reservations needed for smaller groups. The restaurant also offers a frequent visitors club card.
RELATED QUESTIONS
Where Can I Find Live Music in Calistoga, CA?
Find live music on the weekends in Calistoga. Jazz and Blues is on offer throughout the summer at Calistoga Inn and Buster's BBQ. ForMariachi, head over to Pacifico on Friday nights. Susie's Bar offers a wide variety of live music, and Hydro Bar & Grill features local live acts on Saturdays and Sundays.
What to Do in Calistoga, CA?
There's more to do in Calistoga than tasting wine. Try a visit to natural hot springs, take a tour of the Petrified Forest, or enjoy a picnic near a geyser eruption—while hanging out with sheep, goats, and llamas! A hot air balloon ride, hike on the Palisades trail, or racing at the Calistoga Speedway are other options.
As local Napa Valley enthusiasts, our team at Vacation Napa has carefully selected the top dining destinations in Calistoga, CA, ensuring an authentic and memorable culinary experience for our visitors.