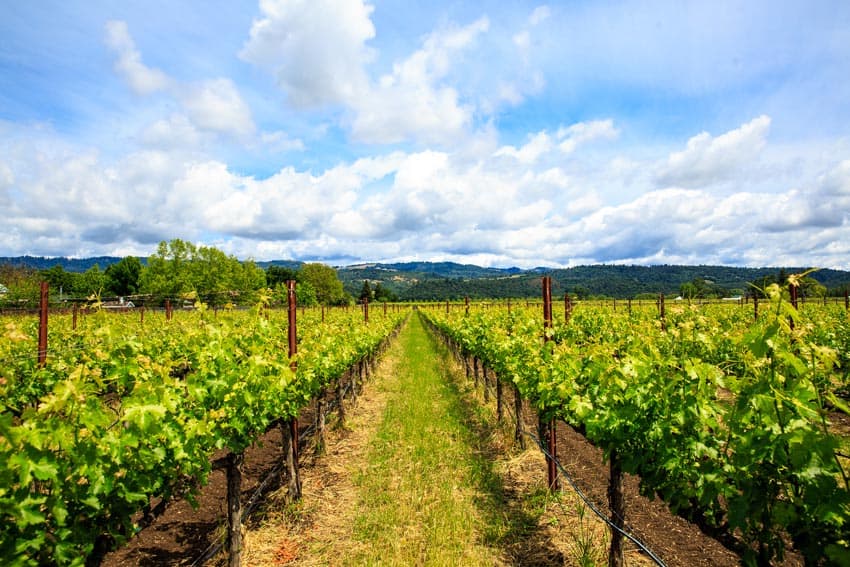 Ibn Battuta said, "Traveling – it leaves you speechless, then turns you into a storyteller." The above quote by Battuta clearly describes the experience you get when you visit the Napa Valley in California. In this post, we are going to show you the best times to visit Napa Valley to enable you to get the best out of your trip.
So, when is the best time to visit Napa Valley? Visiting Napa Valley is dependent on the type of experience you seek.
For the full winemaking experience, visit during the harvest (Late August – October)
For Summer experience (End of May-August).
For Christmas holidays (December – January)
Whatever may be your reason for visiting Napa Valley, either you want to experience the excitement of harvest or want to take a tour of the valley, here is your go-to-guide for the best time to visit Napa Valley Wine Country.
For the full winemaking experience, visit during the harvest (Late August – October)
The period of late August to October is filled with wine-related activities in Napa Valley. Wineries are usually busy with harvesting the much talked about Napa Valley fruits. Visiting the valley during harvest season will be an experience to remember. During this period, you have the opportunity to watch as trucks drive by overflowing with grapes, and the lovely aroma of fresh wines.
In Napa Valley, harvest season is a time to showcase the art, and splendor, of winemaking. Harvest is also a great time to visit Napa Valley with kids because of the ample family-friendly, harvest-related events. A great example is the St. Helena Harvest Festival, which features a unique pet parade, live music, food, crafts, and kids' carnival.
Early fall is the best time to visit for harvest parties and interactive wine experiences. If you've ever dreamed of stomping grapes with your bare feet after Labor Day is the time to do it at Grgich Hills Estate.
For Social activities/events visit during Summer
Summer is the busiest season in Napa Valley. Hot sunny days give way to cool and serene summer nights, vines are heavy with grapes, tasting rooms are bursting with activity, and throughout the valley, there are events to enjoy, and of course, wines to be tasted. Summer is the time of year that Napa residents get out of their houses and join tourist to celebrate the union of traditional art, food, music, and culture.
Summer in Napa Valley is usually kicked off with the famous BottleRock event. This event comprises musical acts and competition between local brewers, vintners, and chefs. The BottleRock event which is a three-day festival has experienced a huge turnout in recent years.
When it comes to celebrations during summer, July 4th is always a time for celebration as Napa Valley locals flock to the Napa County Fair & Fireworks in Calistoga, which begins with an Independence Day parade.
The festivities continue at the fair where tourist can explore and taste award-winning foods and wines, enjoy lots of rides, and see the spectacle of the biggest fireworks show in the area as the event draws to a close.
Visitors can also partake in the artistic enrichment presented by the Festival del Sole which plays hosts to top performers from fine art, classical dance, jazz, and theater plus top local wineries and restaurants for ten days of top-notch cultural immersion.
For Christmas, Holidays visit from December to January
Napa is a top destination any time of year, but Christmas is a particularly fantastic time to visit. The holidays are hectic. There's no doubt about it. One way to make the holidays fun-filled for you this year is to spend it in Napa Valley.
Napa wine country is not quite as busy during the holidays, but there is still plenty to do. Smaller crowds at the local wineries mean a more personalized experience. There will be a shorter wait at top restaurants, too.
Visiting Napa Valley during the Christmas holiday is a great time to learn about Napa's rich architectural history on a bright holiday display. Visitors can also stop by some of the prettiest inns in the area and sample their favorite wines paired with cuisine from top Napa Valley restaurants. Most inns offer live music as an acoustic backdrop to this delicious experience.
Though wineries are usually closed on Christmas Day and New Year's Day, there are plenty of events during the last week of the year to sprinkle some Napa Valley magic on your holiday. Below are some of the popular events, visitors can explore to spice up their Christmas holiday.
Starting December 5th through the 28th, Christmas in Napa Valley comes alive with the Napa Valley Holiday Lights Tour. Tickets start at $15 for children (10 and younger) and $25 for adults (11 and older), and ticket sales will benefit Foster Children of Napa County.
The tour takes place on the Holiday Wine Trolley and will take participants on a 1.5-hour tour throughout Downtown Napa and Victorian neighborhoods and will show everyone the best light displays. While on the ride, visitors can enjoy holiday music from the 1890s to the 1940s and delicious hot cocoa
If you are visiting with your kids, you can make a reservation on the Santa Train. These fun rides tend to sell out quickly so be sure to book early. Tickets start at $25 for Silverado, Gourmet Express, Lounge, and $45 for Vista Dome, per person. This is a quick 1.5-hour trip from Napa to Yountville and back all with Santa himself. Be sure to check out their site for days and times.
Aside from the scenery, food, and wine, many hotels in the Wine Country offer low-discount rates which are a great advantage for a lot of tourists. When it comes to visiting Napa Valley during the Christmas holiday, it is important to take note of the following;
December is one of the quietest months in the Napa Valley, and it is a common practice for hotels to slash prices. For lower rates and fewer crowds, try the first 2 weeks of December. It boasts of some of the best overnight rates all year, super low airfares and rental car rates to match.
December 24- January 1 is perfectly situated between two weekends this year, making it a great week for folks to get away. This week is typically very busy (fun/festive) in the Napa Valley, and room rates are often as high as during harvest season. Wineries are less crowded, and most are closed on Dec 25 and Jan1. Although some restaurants are closed, most are open (except for Jan 1). So, if price and small crowds are not a problem for you, the week of Dec 24-31 is a fantastic, festive time in the Napa Valley.
While summer and autumn may be the best times in Napa Valley according to most tourists, you can also find and enjoy delightful perks and amenities in the Napa Valley during Christmas time. With breathtaking seasonal scenery, a relatively leisurely pace, and excellent discounts, wintertime also means it is also the best time to ride on a hot air balloon.
Related Questions
How much does hotel accommodation cost on an average in Napa Valley?
If you slash your accommodation costs, you can visit Napa on a slim budget. The average price for hotels in the Napa Valley area is around $150 per night, with some hotels starting at $80 (before taxes).
How cold does it get in Napa Valley?
The average spring temperature in Calistoga is 72 degrees, making it great for a weekend getaway. Summer warms the valley with average daytime temperatures in the '90s, with very temperate nights. Winter in the Napa Valley is mild in comparison to most other places. While there is rain, there are also periods of sunshine.
With years of experience in Napa Valley tourism, Vacation-Napa.com is your trusted source for expert advice on when to visit. Our comprehensive guide will help you make the most of your trip and create unforgettable memories.