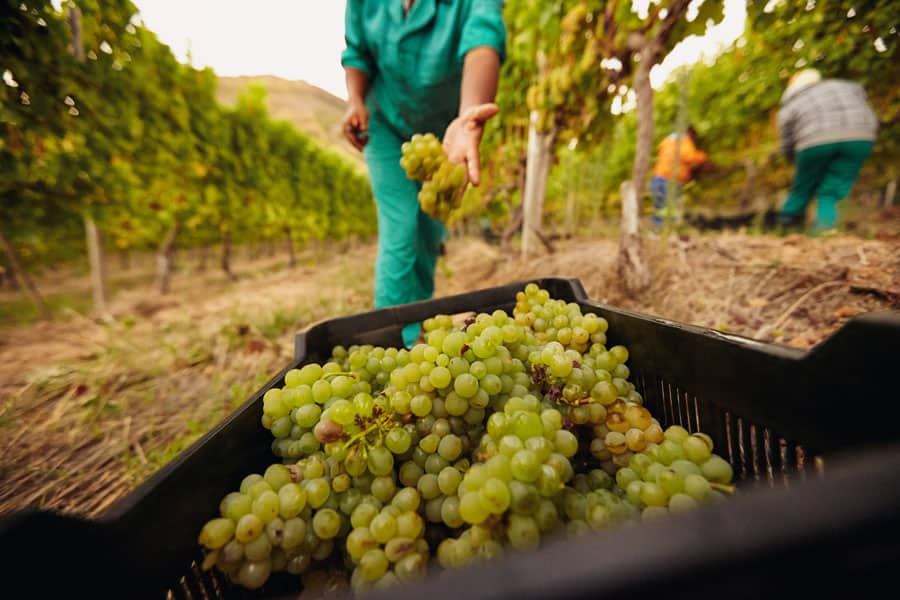 Napa Valley is to the wine lover, like a candy store is to a child. A trip through Napa Valley, visiting various wineries, can be such an amazing experience. Educational wine tours are highly recommended by many wine enthusiasts to fully enjoy the experience and learn the history of wine and Napa Valley.W
What is the best Napa Valley Educational wine tours?
Conn Creek Winery
Rutherford Hill
Deloach Vineyards
Beringer
Robert Sinskey Winery
Artesa Winery
To help you make your own decision on which educational wine tour would be best for you, this blog will go into more detail on a few different tour options. Going beyond the general aspects of tasting wine and learn about blending wines or different techniques in the agricultural side. Whatever you want to learn, there's bound to be a wine tour that can teach it to you.
An education in wine blending
Most wineries offer tastings and tours at their facility. If you'd like to learn more, there are wineries that will go in depth about what it's like to blend different varieties and even allow you to mix up your own blended wine right there during your tour.
One such winery is Conn Creek Winery where they offer their Barrel Blending Experience. Not only do you learn about and taste their Bordeaux wine selection, but you learn about the different things that affect the taste of wine, such as altitude, climates, and the soil the grapevines grown in. The best part is the wine you craft yourself after learning these techniques and blending the varieties just to your liking. You walk away with a full 750ml bottle with your own designed label and that you corked yourself. This would be an experience to remember to have a wine that is unique to just your tastes.
Rutherford Hill is another winery that offers this wine creation option. You can find out what it's like to be a winemaker by tasting their variety of pure wines, followed by some great blended wines. This is to inspire tour goers as they create their own blend, then label and cork it. Learning about the flavors and how they blend together well can be really neat experience.
Environmentally Conscious Wineries
If one of your passions is the environment, you may be interested in taking a tour at Frog's Leap Winery. There are winery that strives to stay "green" by incorporating a few different practices. After tasting their wines, you learn about their solar power energy program, that they only grow organic grapes, how they implement geothermal energy and that they use traditional dry farming methods. Dry farming means they use old-school methods of rain for irrigation and regular tilling for aeration.
Deloach Vineyards also offers an estate tour and tasting where you can learn about their philosophy, winemaking techniques, history and commitment to organic and Biodynamic farming with a cheese and wine tasting at the end. This vineyard has converted 17 of their acres from sustainable farming to biodynamic methods. They also apply this concept to other areas of the property with their chicken farming, bee hive, and their vegetable and herb garden.
Wine tours focused on Napa Valley history
Beringer is one of the very oldest wineries in Napa Valley. They were one of the first wineries to use a gravity fed facilities and hand-dug caves and cellars to age their wine. They were also the first winery to offer public tours of their winery in 1934. Their Legacy Cave Tour takes visitors through the Old Winery and historic tunnels, explaining details of the history of Beringer, ending with 3 tastings.
To learn about the history of Napa Valley developing into a wine lovers retreat location, a tour at Mondavi Winery may be just what you are looking for. Robert Mondavi opened the first major winery since Prohibition in 1966. This began the transformation all across the valley, over the years promoting the use of the land for vineyards and creating wine, developing events that promote the region, leading to what Napa Valley is today. The Mondavi winery has a 30-minute discovery tour, which takes you to view their vineyard, cellar, and barrel aging room, while discussing the great history of the vineyard. You also get to enjoy two wine tastings with that tour.
Food and wine pairing tours
Another option at the Beringer winery is their Taste of Beringer Tour. It's a one-hour tour of their property and winemaking followed by culinary arts history with a pairing of specialties and treats with their wines. For those looking for that historical education of Napa, this tour will also touch on that piece being that Beringer is the oldest winery in the valley.
At the Robert Sinskey winery, they offer four different wine tours that are focused on wine and food pairings. The Flight of Five includes five wines paired with seasonal organic snacks. Eat Drink RSV tour goers will enjoy a flight of wines served together with 3 courses of small seasonal organic bites. Perfect Circle Tour includes a walk through the culinary gardens, the estate vineyard, a visit to the wine production cellar and barrel aging caves, ending with a flight of wines paired with a 3-course serving of seasonal dishes. And last but not least, the Chef's Table includes the tour through the culinary gardens and vineyards, cellar and the caves, followed by a 5-course tasting of seasonal dishes paired with both current and library wines.
Other educational wine tours
At Artesa winery, they offer several types of wine tours that also include an educational twist. The Art and Wine tour combines the art work from the Gordon Huether Studio + Gallery with their delicious wines. Their Chocolate Indulgence tour combines their red wines with a variety of single origin chocolates. Walk through the actual vineyard grounds and enjoy a grape right from the vine with their Vines and Wines Vineyard Tour.
If you really want to take on a longer educational experience, the rural Hillside Home Winery, set on 203 acres just outside of Napa, offers a 3-hour educational seminar type of tour. They treat this tour like Wine 101, going over their property details, their farming philosophy, and all about the science and economic business of wine making. Visitors will also get to enjoy at least seven varieties of their most recent wine selection.
Related Questions –
Which winery tours offer a unique experience other than the standard history and wine tastings?
Sterling Vineyards offers a gondola ride up to their winery, where you can also see some amazing views of the Calistoga region. Castello di Amorosa offers a tasting and a guided tour through a 107-room castle, complete with a moat, drawbridge and torture room right out of medieval times.
Are there any wineries that allow pets on the tour?
Yes, actually many wineries in Napa Valley are pet-friendly. Some even provide an extra special treat for your four-legged family member. To name a few – Raymond Vineyards, St. Supery Estate Vineyards, Bennessere Vineyards and V. Sattui Winery.
With years of expertise in curating unforgettable wine tour experiences, Vacation-Napa.com is your trusted source for the best educational wine tours in Napa Valley. Our carefully selected itineraries and knowledgeable guides ensure an enriching and informative exploration of the region's renowned wineries.