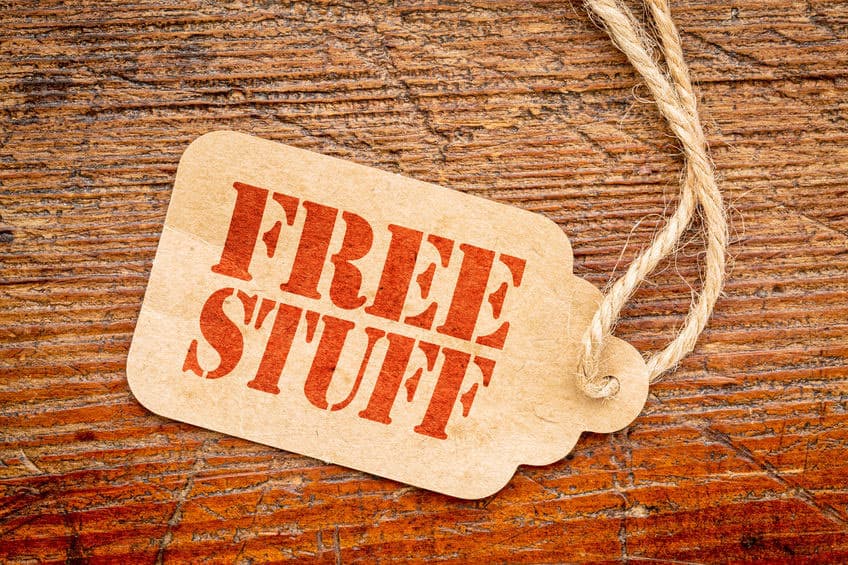 Napa Valley is known for its fine wine and luxurious dining, but is it possible to visit this beautiful city without breaking the bank? In fact, there are actually a variety cheap, and even free things to do in Napa. Here are 15 awesome options for travelers on a budget:
What are cheap or free things to do in Napa CA?
Walk or Cycle the Vine
Trail Visit the Napa Valley Museum
Explore Oxbow Public Market
Hike the Hillsides
Taste Wine or Tour a Distillery
Scavenger Hunt
Listen to Live Jazz
Stroll Downtown
Paddle the Napa River
Shop the Outlet Mall
Go on an Art Walk
Eat in Yountville
Outdoor Concerts
Shows at Lincoln Theatre
Day Trips
Get to know Napa the way locals do. Whether it's finding a beautiful view or discovering a new flavor, some of the most wonderful memories you can make actually cost the least- or nothing at all.
1. Walk or Cycle the Vine Trail
This brand new 12.5-mile multi-use trail connects John F. Kennedy
Memorial Park in south Napa to its northerly neighbor, Yountville. Interpretive signs and iconic shelters complete with bike racks provide stops to rest and learn about the area's culture, history, and heritage. If you don't already own a bike, local shops such as Bike Rentals.
2. Visit the Napa Valley Museum
Also in Yountville, just a 15-minute drive north of downtown Napa, browse the modern 40,000 square foot Napa Valley Museum which showcases a variety of seasonal exhibits and local paintings. Even better, free, family-friendly activities are offered on the second Saturday of every month. Otherwise, general admission is just $10 per adult and $7 for youth under 17.
3. Explore the Oxbow Public Market
Oxbow's mission is promoting "a healthy environment, and social and economic equity" within the Napa Valley community. This 40,000 square foot colorful marketplace has become a vibrant hub of activity and a "gathering place of great food and wine" featuring artisan cafes, shops, local food vendors, organic produce and a riverside deck. Bite into an irresistible red velvet cupcake, enjoy happy hour on Wednesday nights at Hog Island Oyster Bar or find a new book at Napa Bookmine.
4. Hike the Hillsides
The rolling hills encompassing the city offer a breath of fresh air and beautiful views. Try the lightly-lightly-trafficked Westwood Hills Park hike for an easy 1.9-mile scenic loop that's also dog-friendly. If you'd like a longer and more challenging route, Skyline Park's perimeter loop will take you 9.1 miles around Sugarloaf mountain and along the picturesque Lake Marie.
5. Taste Wine or Tour a Distillery
Wine tours can be expensive, but many vineyards and distilleries offer discounts through sites such as Groupon. Look for half-priced deals like wine tasting for two for under $30 from Magnavita Cellars or visit the Napa Valley Distillery with a friend for $31. Additionally, a handful of wineries still offer complimentary tastings. Check out Heitz Wine Cellars, Buehler Vineyards, Sutter Home Winery, and the Vincent Arroyo Winery.
6. Team up for a Scavenger Hunt
Grab a friend or two and sign up for a two-hour walking adventure around downtown Napa. Viator's Napa Puzzling Adventure offers a series of clues and puzzles to help you explore the city by smartphone as you challenge the team to beat the clock and rank number one. You chose your own start time and can stop the clock as much as you like to enjoy a bite to eat or peruse an interesting place.
7. Listen to Live Jazz
A night at Silo's Jazz Club means good music and good company. Shows
are popular and often sell out, so buy tickets in advance to bask in the sound waves of talented musicians playing jazz, blues, reggae, rock and more every weekend. Most tickets range from $20 – $30 per person. Silos also brew their own beer on site and sell pints for $6 each.
8. Stroll and Dine along the Napa River
Walk the River Promenade through downtown Napa along a historic waterfront which connects to the Napa Valley Vine Trail via a bridge at Third Street. On your way, stop at Napa General Store, which serves fresh egg scrambles for breakfast and gourmet salad/ sandwich combos for lunch. Outdoor riverside-seating creates a casual and relaxed atmosphere.
9. Paddle the Napa River
For those who would like to go one step further, off the bank and into the river itself, cruising the river via kayak or paddle-board is a fabulous option. Bring your own vessel or rent one hourly, daily, or weekly at Napa Valley Paddle. Hourly rates for SUP are $25 and $30 for a single kayak. The Napa River is also part of a larger system of water trails in the San Francisco Bay Area, so the Mainstreet boat dock provides paddlers and rowers a chance to disembark and explore before continuing the journey.
10. Shop the Outlet Mall
If shopping is your thing, the Napa Premium Outlets will bring you name brand clothing for less. Be sure to check for seasonal sales and additional discounts on the mall's website. Stores such as Adidas, American Eagle, Ann Taylor, Asics, Calvin Klein, J. Crew, and Gap are accessible and within close walking distance. Plus, gourmet cookies and fresh, hot coffee at "Brewed." make for a delicious mid-spree snack
11. Go on Art Walk
Skip up to Yountville, eight miles north of downtown Napa, for a free art walk. Find the downloadable brochure and map online and begin a self-led tour of over 65 unique and diverse outdoor sculptures, such as the "Chaos Pamplona" created by internationally recognized Spanish artist Jedd Novatt. Most sculptures are even available for purchase if one should suit your fancy. Donations support the Yountville Arts fund and private tours can be arranged.
12. Sweet Eats in Yountville
If all of this learning and exercise is making you hungry, be sure to stop by the beloved taco truck "Tacos Garcia" (6764 Washington St) for fresh fish tacos ($1.75 per taco) or authentic and flavorful meat and bean burritos ($7). The truck operates from Pancha's dive bar parking lot on Washington Street. For dessert, try the Bouchon Bakery, a French-style bakery offering delectable desserts such as the Oreo-like TKO Cookie, a "dark chocolate sable cookie sandwiched with whipped white chocolate ganache."
13. Relax at an Outdoor Summer Concert
Visiting Napa in the summer? Set aside Friday night for one of the many "Napa City Nights" from 6:30 to 10 pm beginning early June until the end of August. Located along the Napa Riverwalk Promenade, the Veterans Memorial Park offers outdoor terraced seating with beautiful river views. Bring snacks and a blanket and enjoy music by bands such as The Cripple Creek Band, The Billy Martini Show, The Deadlies, Road Eleven and more.
14. Visit the Lincoln Theatre
The Napa Valley Performing Arts Center presents world-renowned artists and is home to the Symphony Napa Valley orchestra. It also hosts a variety of plays, musicals, and even free family-fun events during certain times of the year. Immerse yourself in the symphonic melodies of a 50+ piece orchestra or become engrossed in a captivating performance by the Valley Players theatre troupe. Events requiring an admission fee can typically be purchased for $20 -$30 dollars or less.
15. Take a Day Trip
Napa is located within close proximity to so many wild and scenic destinations that it would be difficult to choose just one adventure. Lake Berryessa, however, is just a 45-minute drive from Napa along the windy and scenic, rural road, CA Highway 121-North. This 26-mile long, 3-mile wide beautiful body of water is an ideal destination for swimming, camping, boating and hiking with free amenities provided in the Oak Shores day use area. Hikers can tackle nearby trails such as the 5.1-mile Homestead-Blue Ridge loop with an elevation gain of 1400 ft and the promised reward of stunning valley views.
Related Questions:
When is the best time to visit Napa?
Although temperatures are cooler (highs around 55 °F), prices are lower and the valley is less crowded between December and February. Seasonal food festivals also occur during these months, such as the Napa Truffle Festival. Peak season is the region's harvest season from April to October, during which time prices will be high and the valley is at its busiest.
Vacation-Napa.com offers expertly curated recommendations for affordable and enjoyable activities in Napa, CA, providing valuable insights to make the most of your budget-friendly trip