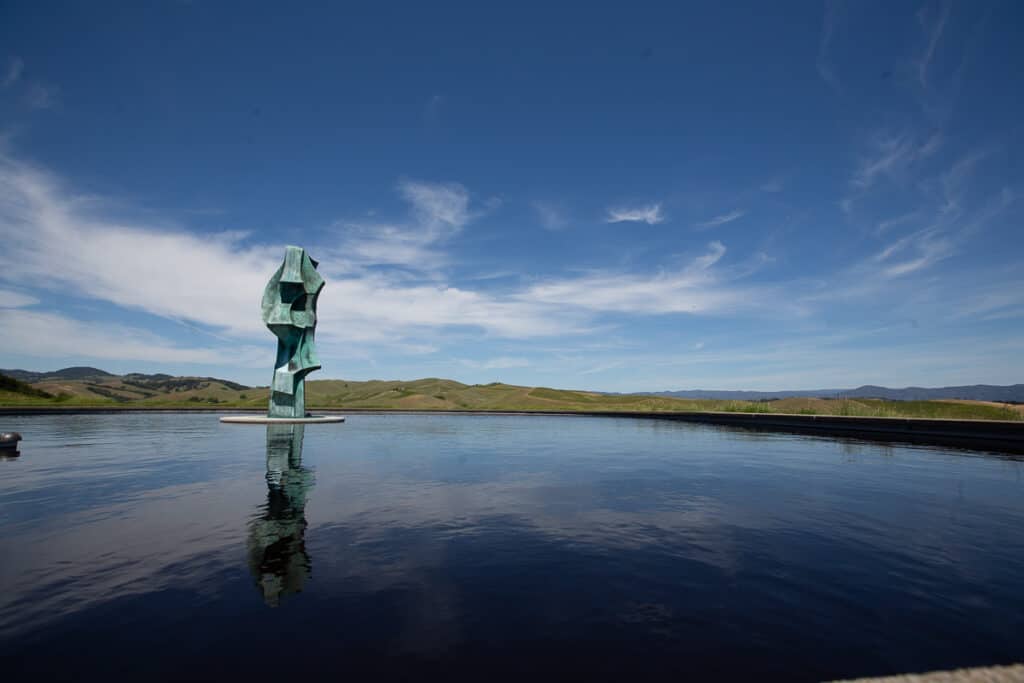 Nestled in the heart of California, Napa Valley is renowned worldwide for its premier wines, lush landscapes, and state-of-the-art wineries. It boasts over 400 wineries, each with its unique charm, stunning architecture, and, of course, exceptional wines. Whether you're a seasoned wine aficionado or a newbie to the wine world, these ten most beautiful wineries in Napa Valley promise a delightfully unforgettable experience.
Prepare to be enchanted by this authentically-styled, 13th-century Italian castle that houses Castello di Amorosa. A true testament to medieval architecture, the castle is as impressive as the award-winning wines it produces.
Take a scenic gondola ride to Sterling Vineyards, offering panoramic views of Napa Valley. The winery's striking architecture, inspired by the Greek island of Mykonos, adds to the overall allure.
A joint venture of Baron Philippe de Rothschild and Robert Mondavi, Opus One Winery seamlessly combines French and Californian winemaking traditions. Its modern yet timeless design perfectly complements the surrounding vineyard landscapes.
Founded by Gustave Niebaum in 1879, Inglenook Winery exudes elegance with its historic chateau, sprawling vineyards, and exquisite wines.
Modeled after the classic 18th-century Château de la Marquetterie in Champagne, France, Domaine Carneros is a bastion of sparkling wine in Napa Valley. The stunning château and vineyard views are sure to captivate any visitor.
This winery's stone castle, reminiscent of an English Gothic estate, houses some of Napa Valley's finest wines. The tranquil Jade Lake adds to Chateau Montelena's undeniable charm.
Stag's Leap Wine Cellars – Visit Website
Stag's Leap Wine Cellars is known not only for its highly acclaimed Cabernet Sauvignon but also for its modern, stunning architecture that frames the lush vineyards and the Palisades cliffs.
The meticulously restored, nineteenth-century stone building surrounded by vibrant gardens and gently rolling vineyards make Far Niente a visually striking winery.
Artesa Vineyards & Winery – Visit Website
Modern architecture meets natural beauty at Artesa, where the building's unique design accentuates the hilltop vineyard's stunning vistas of Napa Valley.
A legendary winery that has become an essential part of Napa Valley's identity, Robert Mondavi Winery offers its visitors an immersive wine experience set against the backdrop of its iconic archway and expansive vineyards.
These ten wineries, with their captivating beauty, historic significance, and award-winning wines, offer an enriching experience that goes beyond wine tasting. They truly embody the essence of Napa Valley – a harmonious blend of nature's bounty and human ingenuity.
As a long-time wine connoisseur and travel enthusiast, I've had the privilege of exploring vineyards and tasting rooms worldwide. This list is crafted from personal experiences, coupled with detailed research to ensure we're bringing you the most accurate and updated information on the 10 most beautiful wineries in Napa Valley.