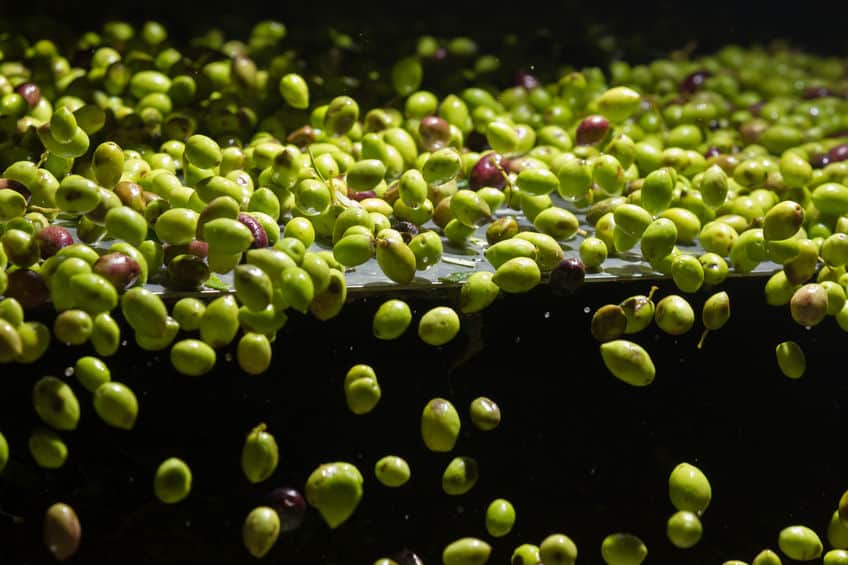 If you have a trip planned to Napa Valley, you should know that there's more to the region than just wine tasting. Napa Valley also has some really great olive oil tasting opportunities, and they definitely should be on your list to visit.
Olive oil tasting has become a popular attraction in Napa Valley since the early 1990s, and the olive oil is often referred to as liquid gold. The olives grow right after the grapes towards the end of the year, making it a perfect complement for farmers and for land utilization.
Not all locations that grow olives actually offer oil tastings. However, if you've had your share of wine tastings, or just want something else to do, this article will go over some of the best places in Napa Valley to try out some great olive oil.
Why Olive Oil at a Winery?
The climate and farming industry in Napa Valley are classified as a Mediterranean type of climate. It's perfect for growing grapes, but just as ideal for growing olives. Some people may not know that olives are actually considered a fruit, just like grapes are! The same farm land that is used to grow the grapes throughout the season, is used to also grow olives.
California as a whole has become the primary olive oil producer, providing 99% of the olive oil produced in the United States. Throughout the state, there are over 75 varieties in olive oil. This creates so many tasty options, which can be enjoyed at a variety of locations. Most olive oil tasting will include bread or other food items to dip into the olive oil, but often the first taste is suggested to be a sip of the olive oil by itself.
Not all Olive Oils are Created Equal
Many people don't understand the difference between standard olive oil and extra virgin olive oil. While you might still have a quality product from Napa Valley in a regular olive oil, the difference with extra virgin olive oil is in the processing and the olives used. Extra virgin olive oil can only be labeled that way if it uses pure, cold-pressed olives. Oils that are labeled anything other than "extra virgin olive oil" will be a blend of cold-pressed and standard processed oils. Of course, these oils still go through a process of purification to eliminate impurities, but they are not made of the highest quality ingredients.
You can think of the "extra virgin" name to mean it is of the highest quality and developed in the purest methods, minimizing industrialized processes. The processing methods are natural and follow a strict standard to keep them as pure as possible, which in turn ends up typically having the best flavor and delivering the most health benefits. Extra virgin olive oil also has to pass through stringent testing developed by several agencies include the California Olive Oil Council. Passing these rigorous testing and standards means in the end that you are getting the best of the best!
Round Pond Estate
One of the highly recommended olive oil tasting locations is Round Pond Estate. How would you like to be involved in the actual preparation of the olive oil? Round Pond Estate actually lets you do just that! Around the first week in December, Round Pond Estate offers the opportunity to help with the crushing of the olives, processing and bottling of your own olive oil to take home. This will give you the freshest olive oil imaginable. What a memorable experience to be involved in the creation process.
If you visit Round Pond throughout the rest of the year, you will get to enjoy a tour through the estate and a detailed description of how they make the oil, from olive on the vine to the bottling stage. At Round Pond Estates they produce eight different varieties of olive oil which provides a variety and flavors to savor on site and take home for later.
Long Meadow Ranch
Long Meadow Ranch actually has the oldest olive orchards found in Napa Valley. They also use an old-fashioned stone grinding wheel as part of their equipment to produce the olive oil. During your tour you'll get the opportunity to view the historic mill after a tractor ride through the grounds. They are also proud to offer two organic olive oil varieties.
Napa Valley Olive Oil Manufacturing
Olive oil is the specialty of this old-fashioned family owned grocery store – Napa Valley Olive Oil Manufacturing. When you visit, it's more of a store front for their Italian food selections. This olive oil producer has not changed their oil making process since it started in the 1930s, and in fact still fills their olive oil bottles by hand each morning. Their traditions in olive oil creations have given them a reputation of fine oils that you definitely don't want to miss. Napa Valley Olive Oil Manufacturing produces about 500 gallons of olive oil each week, which is then developed into 12 olive oil varieties and blends from both green and ripe olives.
Lucero Olive Oil — Permanently closed
The Olive Press
Known as the most highly awarded producer of olive oils in the U.S., The Olive Press prides themselves on creating a quality olive oil. They are committed to quality olive growth, as well as caring for the olives during harvest and all the way to bottling the oil in their Sonoma olive mill. Tours are by appointment only, but you can learn all about their processes from start to finish.
Grove 45
Grove 45 is a more recently established olive oil producing business, but one that has created quite a reputation for themselves for their extra virgin olive oil and bottle design. Made from a variety trees from Italian olive heritage, they have received awards that make them worth checking out. Their bottle design is definitely unique, and sets them apart from your average olive oil packaging.
The Oxbow Market
If you are short on time, but wish to discover the most olive oil tasting options at once, go check out The Oxbow Public Market. This market has become a very popular place to discover and try a variety of foods and wine, to include olive oil from around the region. They are dedicated to supporting the local businesses and market through educating visitors and reaching out to the community in any way that they can help and support.
At the Oxbow Public Market, you'll find several tasting rooms that promote their goods. This makes it easier to try a few different olive oil tastings in one location. A few of the locations listed above will have a presence at the Oxbow market promoting their products for all to try.
Wine and Olive Oil tastings
There are many wineries that will offer olive oil tastings in addition to their wine tastings. So, if you are there for the wine, take advantage of the olive oil too. II Fiorello Olive Oil is one of those such places. It is a small location that offers wine tasting, olive oil tasting, and even scheduled cooking classes if you are in the mood to really learn something new.
There are a variety of other wineries in the Napa Valley area that will also be offering olive oil tastings and unique experiences that will make your visit exceptional.
Related Questions:
1. What is the olive oil tasting wheel?
The olive oil tasting wheel was developed to help tasters identify difference characteristics, flavor, and aroma of olive oil during the tasting process. This is essentially a guide, detailed in the shape of a wheel.
2. What does bad olive oil taste like?
You will be able to tell if an olive oil has gone bad if it resembles a smell closer to motor oil. The flavor will be much staler and more lifeless, compared to a fragrant and fruity taste of fresh, good olive oil.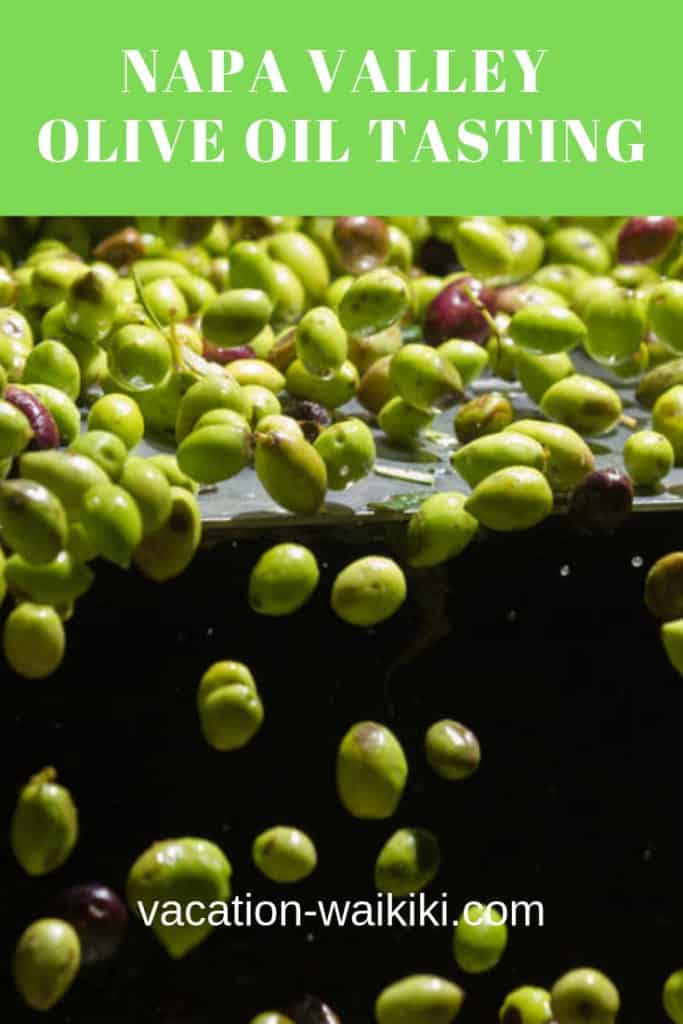 With years of expertise in curating exceptional experiences, Vacation Napa is renowned for providing unparalleled olive oil tastings in Napa Valley, allowing visitors to discover the region's unique flavors and traditions.