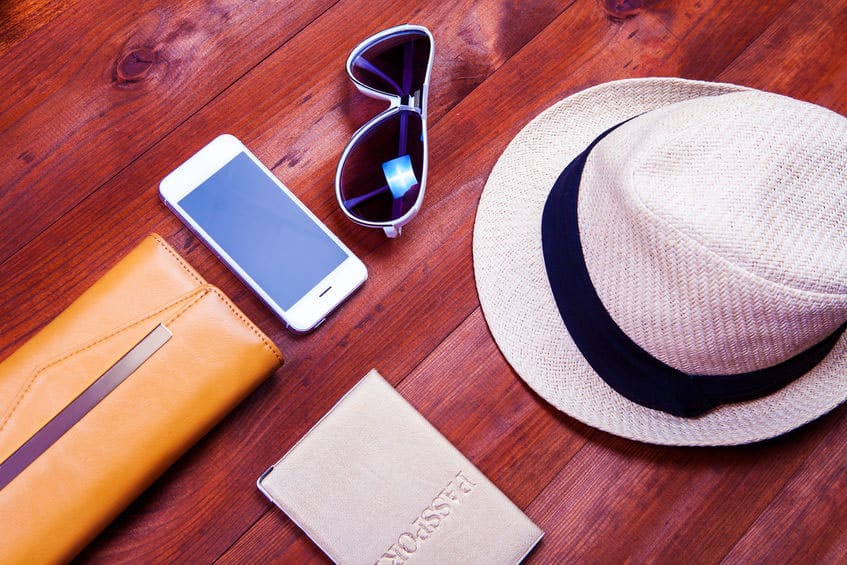 In 1976, a group of the most well-known wine experts in France declared the wines of Napa Valley, California superior to the best wines of France in a blind tasting competition that would come to be known as "The Judgement of Paris."
This shocking decision didn't just change the wine industry forever; it also turned Napa Valley into a beloved travel destination for wine aficionados from all over the world. With a reputation so grand, you might think Napa costs a fortune, but with a little good advice, it's no problem to visit on a budget.
How to Visit Napa On a Budget. The best way to save on a trip to Napa is by booking an all-inclusive tour package via a discount site, such as groupon.com, which allows individual travelers and small groups to take advantage of bulk discounts. The best packages include transportation, a full day's guided sight-seeing, and wine-tasting, and even lunch, all for under $120.
That's all you need to know to score a fantastic bargain on your trip to Napa, but there are plenty of other ways to save. If you're really desperate to scrape every penny, stick around, and we'll break it down step by step and show you exactly how to get the best bang for your Napa buck.
Booking the Right Package
We agree that price is a major concern when you're searching the net for your Napa tour package, but it isn't the only concern. Before you book, you need to know what's included, and what's optional.
Some packages include transit, but don't cover wine tastings. If you can score some coupons for the wineries on the itinerary, you might still make out like a bandit, but you'll want to do that legwork before you book so that you're not left holding a hefty wine tasting tab.
Pay attention to the tour departure point. While certain services will come to your hotel, others depart from a set location. Make sure you know how you're getting to and from the departure point before you commit, to avoid that surprise Uber/ Lyft fee.
And while some tours include meals, others only stop at the restaurants or markets mentioned in the ad. If the tour you're looking at doesn't include food, make sure you check the menus, and the prices, before you make your choice. Believe us: wine tours on empty stomachs go to bad places, very quickly.
Travel to Napa at the Right Time of Year
In the late Winter and early Spring (think October through May) you won't see any grapes on the vines, nor have the opportunity to witness a grape pressing on a vineyard tour. But you're traveling on a budget, so you'll be sticking to tastings anyway, and if you really need to see what a squashed grape looks like you can always step on a bag at home.
What you may see instead is the beautiful mustard plant in full bloom. These squat cousins to the radish and the turnip were introduced by Spanish invaders in the early 1800s and are now considered to be a regional landmark, as well as an invaluable offseason tool toward maintaining the soil quality that makes Napa Valley's wines the finest in the world.
From January through the end of March, the Napa countryside swims in a sea of golden flowers that roll over the hills and wave alongside neat lines of the dried vines to paint a magnificent contrast with the brilliant blue Northern California sky. It's the most beautiful time of year to visit Napa, and since it's smack in the middle of the offseason for grapes, it's the cheapest time of year to go. That makes this decision a no-brainer for the budget-conscious Napa traveler.
Visit the Napa Valley Welcome Center
The gorgeous Napa Valley Welcome Center is staffed by more than 80 local volunteers armed with real insider knowledge to help you make the best of your time in Napa. Take advantage of two-for-one wine tasting coupons, and use their concierge service to help plan your tour. The two-for-one deals are best for traveling in pairs, but some wineries have been known to honor them for individuals, either in the form of half-priced tastings, or two tastings for one person.
The squeaky-clean bathrooms make this a great place to start your day, and the complimentary wine-tastings held in the Welcome Center on Fridays from 11:00 am until 2:00 pm is an added bonus. And while you may be trying your best to keep your wallet in your pocket, the gift store here might still be of interest, to take care of any little obligatory remembrance before you get into serious vacation mode.
Check Out These Free Wine Tastings
As you'll hopefully have witnessed at the Welcome Center's complimentary tasting, nothing is cheaper than free, and, though it isn't exactly common, there are at least a few other wineries and tasting rooms willing to offer guests experience at no cost.
• Buehler Vineyards offer free tastings, though by reservation only. In spite of the price, this might be the best vineyard tour in all of Napa Valley thanks to the true family nature of the business, and the attention they pay to visitors.
• Vincent Arroyo Winery, in Calistoga, is another venue offering freebies for groups of four or fewer. The reds, in particular, come highly recommended.
• Heitz Cellar nearby is a local favorite in a gorgeous location. You won't sample their most exquisite work, but what they give away free is more than worth the trip.
• At Hendry Wines, the free tasting is supplemented by a gorgeous mountain view from an expansive property that visitors are welcomed to explore.
• Visit Artesa Winery from 11:00 am to 2:00 pm to enjoy one of their group tours, which ends with a sampling of 5 of their fantastic wines.
• Sutter Home might be a bit commercial, but the wine is good, the tasting is free, and guests are allowed to tour the beautiful property and classic Victorian house.
• Homage Vineyard is a more recent brand that has gained a reputation quickly, thanks in part to their free tasting.
Save on a Place to Stay
If you're as serious about doing Napa on a budget as we are, then the half-priced hotel rooms that come with traveling in the offseason aren't good enough for you. Not to beat a dead horse, but nothing beats free, so we recommend that adventurous Napa travelers elect to stay at one of the several campgrounds in Napa Valley.
• Bothe-Napa Valley State Park has beautiful facilities for RV and tent campers, and even includes rentable yurts.
• Skyline Wilderness Park is right near Napa proper and boasts hiking and equestrian trails.
• Calistoga RV Park and Campground is open all year and features free WiFi.
• Napa Valley Expo RV Park Camping is another local option.
Not a camper? We won't be able to put a roof over your head for free, but we can still do better than the hotels by booking with services like Airbnb and VRBO (hotel fans, just keep reading; we'll have the hookup for you a few sections down).
• Know what you're looking to find. Use this post to help you settle on the region that's closest to your plans, then decide what amenities and how much space you'll need so that you don't waste too much search time on bad fits.
• Read the entire listing, and every review, to get the complete picture of what your stay might look like.
• When you find the perfect place, move quickly. Contact the host with any questions not answered by the listing, and then book as soon as possible.
• Check the local hotel prices against the price of any listing that appeals. The hotels sometimes offer specials in the offseason that wind up being better deals than you'll find on these platforms.
• If you have a car, be sure to look into the parking options before you book.
Eat Well for Cheap
Even when you're traveling for cheap, sampling the local cuisine should be a high point of any vacation. Travel armed with our recommendations for cheap bites between sips and we promise that the wine won't be the only budget tasting that's still got you talking months later.
• Oxbow Public Market is our recommendation first-and-foremost. A wide variety of local vendors are sure to provide something eye-catching. For breakfast, you must try the Model Bakery's breakfast sandwich, weighing in as low as a modest $6.
• Clemente's kiosk at Val's Liquor provides a local hit Italian take-out that offers lunch for two at as little as ten bucks.
• Lawler's Liquors' own Italian deli serves as the local rival to Clemente's. Try their pasta, or order a sandwich on a soft roll for only $3.50 if you get there before 4:00 pm.
• Redd Wood is a highly recommended local pizzeria with good prices and great pasta.
• Bounty Hunter provides an excellent barbecue in downtown Napa.
• Gott's Roadside has two local locations for fantastic American classic fare. Think burgers, fries, shakes, and, of course, wine.
• Hit the Red Rock café for a chicken dinner for two under fourteen dollars.
• Addendum is a cheap way to sample the world-famous cooking of Napa's Thomas Keller, through boxed lunches prepared at the sensational Ad Hoc restaurant.
More Savings on Great Tastings
We've shown you a few ways to enjoy the wines of Napa for free, but that isn't likely to have satisfied the true wine lovers among us. There are several ways to get discounts on tastings throughout the Napa Valley.
• The Calistoga Winter in the Wineries Passport is a fantastic deal available December through February for just $60. It includes complimentary tastings and dozens of other benefits.
• The Downtown Napa Wine Tasting Card is only $15, and grants access to half-price tastings at 10 downtown Napa tasting rooms, all within walking distance. It may not be a vineyard tour, but it's a great way to try a lot of fantastic wine on the cheap.
• The Napa Passport mainly offers 2-for-1 deals across 30 wineries. For $60 it's not the best deal available, but it can add up to huge savings if you're able to take full advantage.
Unfortunately, many of the options mentioned above are only worthwhile if you design your itinerary to match the discounts included and visit enough tastings to alleviate the initial cost. If you're just looking to hit a couple of tastings, you might be more interested in a couple of these options that are all under thirty bucks without the need for a discount:
• The St. Clair Brown Winery, which bills itself as an "urban winery, nano-brewery, and culinary garden.
• Rutherford's Sequoia Grove Winery in the heart of the Nappa Valley offers one-of-a-kind food and wine pairing experiences, as well as cheaper tasting options.
• Black Stallion Winery, located on the grounds of a historic equestrian center.
• Etude Wines are known for Pinot Noir and Cabernet Sauvignon.
• Madonna Estate to taste a wine-crafting tradition that's been running since 1922.
It's also worth keeping in mind that many wineries will comp your tasting if you sign up to join their Wine Club. Try calling in advance to confirm, though there's no harm in asking again when you get there; sometimes the answer may depend on to whom you ask the question.
Related Questions
Now you know how to do Napa on a budget, but there are a couple of additional questions
What's the Best Way to Get to Napa?
If you're flying into the bay area, you'll want to take Bay Area Rapid Transit (the "BART") to the El Cerrito de Norte station or the Vallejo Ferry Terminal. From there you can catch the Vine Transit bus, with stops all throughout Napa Valley.
There are less frugal options, two shuttle services, Evan Transportation and Napa Airporter, which can be booked from all four major area airports.
Depending on the airport you flew into, Uber or Lyft may be a viable option, but be careful going that route: there's no way to guarantee the rate in advance, and surge pricing can really add up when the mileage ticks into the triple digits. The other risk factor there is the availability of a ride at all. Many drivers for these services are reluctant to take a passenger such a long distance, knowing they'll likely make the return trip alone for no fare.
In the end, your best bet here may be to bite the bullet and rent a car. That extra expense can quickly pay for itself in the ease of travel it allows, not to mention how convenient it makes bringing a cooler for lunch (and to store any wine buys).
Now that you've got wheels, if you're not the type to spit out perfectly good wine, you can keep your lightly-toasted self off of those winding Napa roads (and save a little on gas between tastings) by taking advantage of free parking in Yountville and the free trolley service there (also part of the Vine Transit system, offered gratis thanks to the good people of Yountville).
What is There to Do In Napa That Isn't Wine?
If you're a fan of art, check out the art walks in Napa and in Yountville.
• The Napa Art Walk is billed as "a biennial rotating exhibition of public installation art in Napa."
• This beautiful art walk-in "Town of Yountville "The Heart of Napa Valley," features 65 outdoor sculptures. Those who love the exhibits may be interested in the docent-led tours, which are available at $25 per guest.
Take advantage of dozens of local hiking trails; these will be especially gorgeous if you're there when the mustard plants are in full bloom.
And with several local merchants offering rides over the valley in hot air balloons, you've got plenty of opportunities to enjoy some of the most breathtaking views you've ever seen. These services tend to offer roughly the same package at around the same price point (which yes, unfortunately will 'balloon' your trip's budget, so we can't recommend it for the bargain hunters), and don't require advance reservations so the best thing to do is search right before your trip and try to find a company that's offering a special. A few trusted services include:
• Napa Valley Balloons, Inc
• Napa Valley Aloft Balloon Rides
• Balloons Above the Valley
• Up & Away
• Wine Country Balloons
• Up and Away
Where Are the Cheapest Hotels in Napa?
We told you we'd get to it! If you've taken our advice so far, you'll be visiting in the offseason, so no matter where you stay you're sure to save as much as half the usual price. If that's good enough for you, check out a few of these less costly hotels:
• Napa River Inn at the Historic Napa Mill has a convenient downtown location and free breakfast in bed.
• River Terrace Inn includes breakfast and is beautifully furnished.
• Napa Inn for B&B lovers, you can't do much better than Napa Inn.
• Best Western Elm House is the best of the area's Best Westerns.
• Embassy Suites Napa Valley has been called one of the nicest of its kind.
With years of experience in the travel industry, Vacation-Napa.com is your trusted source for budget-friendly travel advice and insider tips to help you make the most of your visit to Napa Valley.