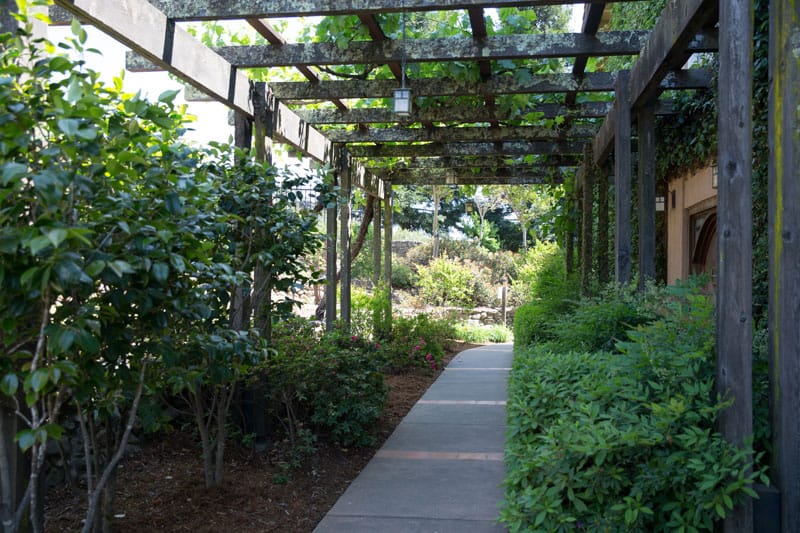 Napa, CA is generally considered an expensive place to visit, so it is a great idea to plan a budget for this trip. Knowing a little about the area and what options there are and what different things can affect those options can help you know how much to budget.
How Much Does It Cost To Visit Napa Valley? The largest expense for a visit to Napa, CA is lodging which costs between $98 and $599 per night. Prices vary due to the type of lodging, location and time of year you wish to stay. Additional expenses include food, transportation, and entertainment.
With your budget in mind, you can take into account the type of Napa visit you are looking for and then make your reservations from there. In the information below, the different factors go into more detail on how your cost will be affected.
Type of Lodging
There are a few different types of lodging that you can consider when visiting Napa. If you are visiting with a spouse or significant other as a romantic trip, you may want to consider a Bed and Breakfast. These facilities have a more home-like feel with a quaint, personalized type of hospitality. They will usually provide a homecooked breakfast daily, cooked onsite and sometimes additional personalized touches that can make your visit to Napa more unique and special. This type of lodging can sometimes be more expensive due to the customized touch, but definitely worth it if you are going for a trip more memorable and romantic.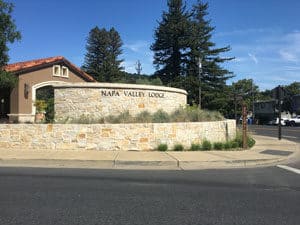 National chain hotels or similar lodging are not as common within the downtown area of Napa. You will have to be a little further around the outside of Napa itself in order to stay in this type of lodging. However, the price can sometimes be a little more affordable if that's something you are concerned about. This type of lodging will have the typical amenities a national chain would have, but the majority of them will not offer any type of breakfast amenities or additional perks. Their price and what they offer is pretty standard.
Luxury hotels and inns are also available in Napa, which offer high-end accommodations, with plush bedding and furniture, although there aren't always any extra amenities you will get for the price you pay. It's just all about the finer things and comfort level in these facilities.
Another unique option is renting a place from an Airbnb or VRBO listing. These type of accommodations can be more like renting a home, condo, or even just an individual room inside someone's home. Some of these may be more cost effective, especially a single room. If you are traveling in a large group, it can be more cost-effective to share an entire home with the whole group. One difference though with these rentals is you don't usually have amenities like a gym or restaurant nearby as you would in a hotel, but you might have a kitchen and all the essentials to cook for yourself which can also help save money rather than eating out.
Location of Lodging
As the saying goes, "location, location, location!" The location of the lodging you select for your visit to Napa can greatly affect the cost of your trip. If you are more interested in staying in the center of Napa, so that you can grab a short Uber or even walk downtown to the different restaurants, shops, and winery tasting rooms, you should expect to spend more. This can be worth the extra expense though if you don't want to worry about local transportation or leaving Napa during your stay. Additionally, staying downtown is useful if you want to do some wine tasting and don't want to have to drive afterward.
For some people, the location is not so much a concern. This might be because you are getting picked up for a local tour and don't have to drive anyways, or you do want to get out and drive to see the beautiful wine country along the way but don't plan on indulging in too many tastings. There are many options just outside Napa, CA in other wine country areas that or still close enough to check out Napa itself.
Time of year
The time of year that you plan to visit Napa, CA is probably one of the factors that can affect the price the most. It's common for popular vacation times, such as weekends and summer, to affect lodging costs. There are typically higher crowds during the summer months of June and July, but there is usually plenty to do. However, one of the major reasons the time of year affects Napa, CA is because of the grape harvest season for making wine.
Harvest Season for the entire wine country is August through October. This is a very busy time of year and will certainly raise your lodging price to it's highest. You should also expect to pay extra usually for things you want to do on your trips, such as excursions or winery tours. However, this is also a very fun and unique time of year to be in Napa. Harvest season is also known as crush season because it is the time of year that the grapes are picked and begin to get crushed for winemaking. This creates a very festive atmosphere, with extra events and entertainment going on throughout wine country. Some locations let you get involved and actually stomp the grapes with them like it was done many years ago. Other winery and vineyards may let the public get involved with picking the grapes to assist with harvest and learn about the entire process. This seasonal time of year also boasts more festivals, parties and events than any other time of year, which means there will always be something to do and enjoy during this season. Temperatures during this time of year are pleasantly warm, around the upper 70s to low 80s, yet sometimes a little rainy during August.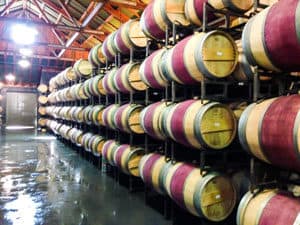 If you would prefer to avoid the huge crows during harvest season, another great time of year to visit is March through May. This time of year, lodging would be less expensive than Harvest season, but still not the least expensive time. A great plus is that the scenery during this time of year can be breathtaking if you enjoy the sites of greenery and the vineyards in full bloom. This time of year could be more devoted to taking in the countryside views. Although there are almost always events going on, and definitely wineries to visit all year.
The least expensive time of year to visit Napa, CA is November – February, mostly because the temperatures are the lowest ranging from 30 – 50 degrees. If a limited budget is your primary concern, you should plan your trip during this time. There are many great deals to be found offered by wineries and tours to still get people to come out and visit, so you may be able to find some real bargains. Crowds are much smaller also, so if you prefer a quieter setting than you definitely will want to come during this slow season.
Other expenses to consider
The primary focus of your budget should be around your lodging; however, in putting together your budget you will want to consider other factors. In Napa, CA the price of dining out can typically be higher than your average costs due to it being a tourist area. If you are there to sample the many wines the cost of most wine tastings ranges from $15-$25 per person. That can help you determine how many wineries you can afford to visit. There are tours that can be used to transport you throughout the day to 2-4 wineries, which can be a really neat experience. These tours, however, can range in price from $80 – $199 depending on the type of vehicle used and if food is also provided. However, during a tour, you will still pay winery tasting fees.
Related Questions
Is a winery tour worth the cost?
A winery tour is worth the money if you want to be able to sample a large variety of wines and not be concerned with driving afterward. You can expect to taste between 3-6 wines at each winery and attend 2-4 wineries. For some, driving after all that much wine may be worth the expense of paid transportation.
Are there deals out there to help me save on wine tasting in Napa?
It's not really common for a winery to offer a deal or discount except during the slow season, or if it's combined with a package that may be offered on a tour, such as a free tasting if you buy a bottle of wine. However, there is a wine discount card honored at some wineries called a Priority Wine Pass.
With years of experience in the travel industry, Vacation-Napa.com is your trusted source for accurate and up-to-date information about visiting Napa Valley. Our team of experts provides valuable insights into the cost of visiting Napa Valley, ensuring you have a seamless and budget-friendly trip