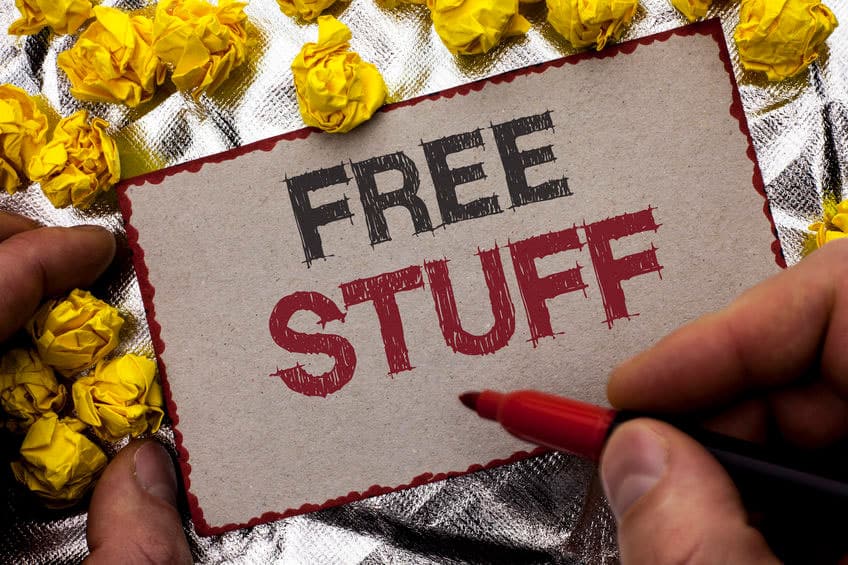 If you're traveling to Napa, California, the epicenter of the finest wines, you'll want to scout out things to do. Luckily, there are fun things to do without having to spend a ton of money.
What are cheap or free things to do in Napa? Plenty of activities that include hiking, art, touring the chef's market, and wine tasting! Although Napa is known for being an expensive getaway, there are still many fun, cheap and free things to do.
Check out our extensive list of where you can hike, view the sights, and drink for free or on a budget! Don't second guess going to Napa. This list will prove to you that there are a plethora of entertaining things you can do without spending a ton. You'll also get the full Napa Valley experience.
Robert Louis Stevenson State Park
This park is named after Robert Louis Stevenson, a famous author known for writing Treasure Island along with other noteworthy novels. When Stevenson and his wife got married, they honeymooned at a camp located within the park. The park has a western trail, called the Stevenson Memorial Trail, that leads to the peak of Mount St. Helena.
The climb to the top of Mount St. Helena is a 10-mile round-trip hike and offers the most stunning views of the area. One can see the geysers in the area along with gorgeous views of Mt. Shasta, Lassen, and even the Sierra Nevada.
What also makes this park very unique is the fact that it's considered to be an "undeveloped park." This means there aren't any fancy trails paved with concrete or manicured picnic areas. Bathrooms are also non-existent, so be sure to stop at a gas station for a pit stop before the long hike. You'll really feel like you're hiking in the wild, wild West!
There is no fee to enter the park, it's completely free to the public. Just be sure to wear good walking shoes with support, carry enough water for the hikes you plan to do, and hike with a climbing pole.
The Hess Collection's Contemporary Art Museum
Believe it or not, there are a few art galleries in Napa that are free to visit. The Hess Collection's Contemporary Art Museum is one of them. The Hess Collection features artists such as Franz Gertsch, Anselm Kiefer, Francis Bacon, and more.
The collection and winery are owned by Donald M. Hess, the Chairman of the Board for Hess Group AG. The company produces and distributes wine in restaurants throughout the world. Donald Hess explains that he has chosen these works of art based not only on aesthetic appeal but also on how the piece has touched him emotionally.
Due to his business being centered around wine, a winery is also located on the same property. After touring the museum, you can go to the winery for a wine tasting. The tasting includes 4 glasses of wine from the Hess family's most exclusive wine collection, all for $25 (that's $6.25 per glass)!
It is recommended for visitors to reserve the wine tastings in advance since it can get booked up fast.
Napa Chef's Market
Napa Valley is not only known for its exquisite wine but also its gourmet food and the celebrity chefs who make it. Not only can you enjoy the food, but you can also watch some of the best chefs in the country make it right before your eyes.
Welcome to the Napa Chef's Market. This market area is located in downtown Napa. A weekly event that takes place every Thursday invites visitors and locals to enjoy the Napa culture.
There are two culinary demonstrations, one starting at 6:30 pm and the other at 7:30 pm, where you can watch the finest foods being prepared and taste them afterward.
There's also live music from local musicians that fill the market streets. All of this is completely free for the public to enjoy. Plenty of food stalls line the curbs so you can buy savory snacks and treats on the cheap as you peruse the market sights and smells.
Napa Farmers Market
Who doesn't love a fresh and lively farmers market? This is a free event open to everyone and takes place every week.
There's more than just ripe produce at this market. One can find local artists selling pottery and paintings, along with massage therapists who will do an on-the-spot chair massage.
The Napa Farmers Market is a great place to bring children. There's an education station at the market where they do Story Time every Saturday for kids from 10:30am-11am.
Stick around afterward, because starting at 11 am, there's a produce tasting. Not only will you and your kids get a chance to taste the freshest fruits and veggies of Napa, but they'll also provide education on the health benefits and where your produce is coming from. Again, this is all for free!
The Napa Farmers Market is located at the South Napa Century Center at 195 Gasser Drive. The market takes place every Saturday year-round from 8:30am-1pm. It also takes place on Tuesdays from May 1st-October 30th from 8:30am-1pm. For more event details, take a look at the yearly calendar.
Sutter Home Vineyard Wine Tasting
If you don't completely consider yourself a wine connoisseur, yet you still want to experience a wine tasting, the Sutter Home Vineyard is a great starting place.
The vineyard exhibits all of the grape vines of the Sutter Home varietals, and it's great to see them in bloom before the autumn harvest. The winery is located at the vineyard and guests are welcome to a free wine tasting! Visitors are welcome to try 4 different wines off their menu while getting the full Napa Valley wine tasting experience.
Sutter Home's produces a variety of fair priced wines. Their vineyard and winery are conveniently located north of Napa. You can find them right off Highway 29 in the small city of St. Helena.
Other Free or Cheap Places to Taste Wine in Napa
Now that you've seen how many free events you can scope out, there are other places that are reasonably priced. Just because you don't have $100 to spend on wine tastings every day, doesn't mean you can't enjoy the tastes and sights of Napa. Don't worry, we will make sure you won't return home with empty pockets.
Vincent Arroyo
Vincent Arroyo is another hidden gem for free wine tastings (as long as your party is four people or less). For groups that are larger, the wine tasting fee is only $10. This is such a steal given the fact that there are three bountiful vineyards on site.
Heitz Cellar
Heitz Cellar is another place where you can expect free pours of wine. The only catch is, you can only order from their seasonal selection. This more than likely wouldn't be a problem if you weren't planning to buy over one-hundred dollars worth of wine, to begin with.
Napa Cellars
Napa Cellars offers a classic wine tasting for $20 per person. This is reasonable compared to many other wineries in Napa Valley. If you're not looking to taste wine, they also offer a picnicking area for $15, so you can still enjoy the vineyard scenery without drinking.
Beringer Winery
A trip to Napa wouldn't be complete without a visit to the Beringer Winery. Beringer was established in 1876 and is famous for being the oldest winery in the valley. Luckily, wine tastings start at $25 per person so you can enjoy the ambiance without spending a fortune.
Related Questions
What other free or cheap family-friendly activities are there in Napa?
There are several neighborhood parks one can take their kids to that are free. This is a great way to let the kids run out their extra energy. Check out Fuller Park in downtown Napa or Playground Fantastico.
Where can I find the best affordable accommodation without staying at a motel or budget inn?
If you're looking for a reasonable place to stay, look at accommodations outside the downtown and touristy areas of Napa. Airbnb has many affordable, charming and cozy places to stay that are under $100 each night and can accommodate a group of people in the wine country.
With over a decade of experience in promoting Napa Valley tourism, Vacation-Napa.com is your trusted source for finding the most affordable and enjoyable activities in the region.