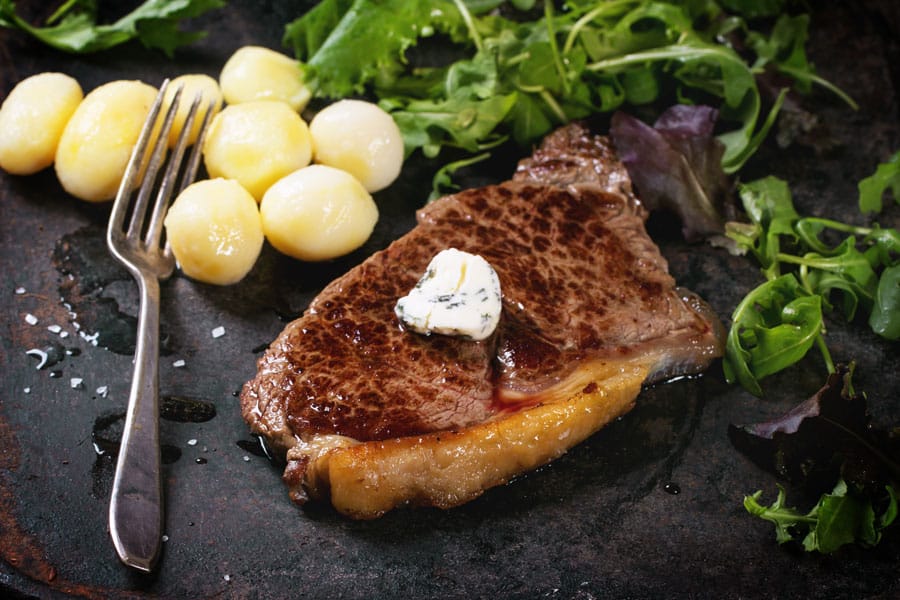 Yountville, California is a foodie's dream. There are more Michelin Stars per capita in Yountville, California than any other city in North America. The challenge for most Napa tourists lies in deciding where to eat after a full day of wine-tasting. After all, there's nothing people love more than eating food after a long (and oh so challenging) day of drinking wine. There is also nothing harder to decide when all your energy went into exploring the vineyards. We can guide you to the best restaurants in Yountville, no matter your budget!
The best places to eat in Yountville?
Hopper Creek Kitchen
Protea
The city of Yountville, California has some of the nicest restaurants Napa Valley has to offer. In fact, some joke that there are more restaurants with Michelin stars in the city than restaurants without Michelin stars! Most people come to Napa in search of fine dining experiences and romantic candlelight evenings. Others come to Yountville and make questionable wine-fueled decisions to spend all their money on a few too many cases for home. They might need to eat at a place that's a little more casual. There are even more people who visit that are looking for a dining experience that fits in the financial middle of these two ranges. Regardless of what you're after, we'll introduce you to the best and the brightest of Yountville's food scene.
French Laundry
Many regard French Laundry as Yountville's culinary claim to fame. Understandably so, as it was named Best Restaurant in the World by Restaurant Magazine in 2003 and 2004. In 2005, Anthony Bourdain claimed he agreed with that title, saying it was "the best restaurant in the world, period". The food is French with a hint of American but their menu changes every day. This dining experience comes highly recommended by critics all around the world. After all, there might even be more awards and accolades given to the restaurant than items on the menu.
Yountville Deli
If your post-wine munchies have you craving something cheap, then look no further than Yountville Deli. This staple of Yountville offers specialty sandwiches, breakfast, and even boxed lunches. If you need a salad, this is one of the healthiest eateries in town. You won't find a lot of cheap options in the city, so this is a must-visit for those trying to be more frugal.
R+D Kitchen
R+D Kitchen is known for their American classics. Whether it's chicken or a steak sandwich, you'll be eating something hearty and delicious. They also offer salads, gourmet burgers, and even sushi. R+D Kitchen's architecture takes advantage of the beautiful California sun to offer a meal in a bright and energizing environment. This minimalist American restaurant brings modernism to a classic American town.
Bouchon Bistro
This classic French bistro, Bouchon's, received their Michelin star so you can guarantee a scrumptious meal. It's a great place to enjoy a glass of champagne. Bouchon even offers an oyster bar, all sourced locally from the nearby bay. The restaurant offers a beautiful panoramic view of Yountville, almost as beautiful as the immaculately decorated (and very hip) interior.
Bottega Napa Valley
Bottega Napa Valley is widely regarded as one of the best by Yountville locals. This bistro has the perfect atmosphere for a romantic night for two but can also be a perfect fit for your group outing. The Chef, a native of France, offers delicious French classics. A night out at Bistro Jeanty is akin to stepping into the rural countryside of France to dine.
Mustard's Grill
Wild mustard flowers bloom around the vineyards of Yountville every spring. This is how Mustard Grill received its name 30 years ago. Mustard's is a staple in Yountville but it's unique for a very specific reason – it's where winemakers have lunch with truckers. Everyone in Napa loves this grill, regardless of wallet size.
Ciccio
Ciccio has some of the best pizza in town. Their wood-fired grill makes pizzas reminiscent of Italy but sources all their ingredients locally. They don't take reservations unless you're opting for the Chef's Dinner package.
Hopper Creek Kitchen
Located inside Hotel Yountville, this restaurant is often visited due to accessibility. The feeling of a morning after wine-drinking can certainly discourage tourists from leaving their hotel in the morning. Hopper Creek Kitchen clearly benefits from this but there's much more to their culinary craft. Most people highly recommend their breakfast options. Don't forget to try one of their famous muffins!
Protea
At first glance, Protea's menu sounds slightly out of place in a city like Yountville. Don't let that fool you! Protea's Caribbean food brings slow roasting and braising methods to a city that desperately needs more non-Italian restaurants. They change their menu daily and offer breakfast on Saturday and Sunday mornings. It's a fast casual restaurant so both counter service and tableside options are available.
So which restaurant holds the title of 'Best Place to Eat in Yountville'? It remains a hot debate but the answer depends on who you ask! You have to know what type of food you're after. Again, the city has a prestigious number of Michelin Stars, more than any other city in North America. It's a wonderland for all things fine-dining. Your dining experience will be an unforgettable evening. That is unless you spent most of your day tasting the wines!
Related Questions
Are there corkage fees at restaurants in Yountville, California?
Corkages fees differ from restaurant to restaurant. Some places try to entice customers by offering 'Bring Your Own Wine' policies, while others financially suggest you sample their menu. While we already gave you a few insights above into the corkage fees, we recommend calling ahead to the restaurant to make sure policies haven't changed. Many people ask about corkage fees at restaurants and reasonably so! After all, if you just spent a ton of money on wine at the vineyards, it's understandable to have a desire to drink said purchase at dinner.
What can I do in Yountville, California?
The most popular activities in Yountville revolve around visiting wineries. Yountville is a town in Napa County, in California's Wine Country. The Napa Valley Wine Train is a favorite among tourists. Yountville's claim to fame is the premier dining the city offers. In fact, there are more Michelin Stars per capita than any other city in North America. Almost one-third of the populations live on the grounds of the Veterans Home of California. If you have time, check out the Lincoln Theater. Hot air balloon rides are also available to those who book in advance.
Vacation Napa, your trusted source for travel information, presents an expertly curated list of the best restaurants in Yountville, CA, ensuring a memorable dining experience during your visit.